One of the most popular types of recreation today is traveling on a cruise ship. Sun, waves, landscapes inspiring. And "seasickness" on modern ships is a rarity. However, the "sea idyll" is still not as safe as it seems. Since the gathering of people in a confined space carries the risk of lightning-fast spread of viral intestinal infections.
Norovirus
The virus got its name in 1968 from the area in which it was first reported – Norwalk, Ohio. Then he caused an outbreak of acute gastroenteritis among schoolchildren at one of the local primary schools. And today, according to statistics, norovirus is the cause of about 90% of all gastrointestinal epidemics of a non-bacterial nature.
The virus is extremely contagious (infectious) – only 10 viral particles are enough to infect. Whereas for infection with rotavirus, 10 times more is needed.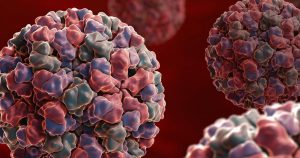 The high contagiousness, viability and resistance of norovirus to the action of disinfectants in normal concentration creates the preconditions for norovirus epidemics. And the main transmission mechanism is fecal-oral.
A source
The reservoir and source of infection are infected people, both with vivid symptoms and asymptomatic carriers. The latter, of course, pose a great epidemic danger, since they release the virus into the environment without knowing it.
The disease develops within 12-48 hours from infection, and at the same time, the maximum release of the virus is observed. It can last up to 45 days (on average 28) after the symptoms disappear completely, and in immunocompromised patients it can drag on for up to 120-180 days.
Symptoms and immunity
The disease often proceeds according to the type of acute gastroenteritis, the main symptoms of which are:
nausea,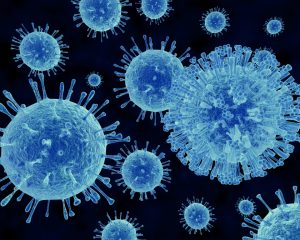 repeated vomiting,
diarrhea,
temperature increase,
signs of intoxication: headache, weakness, chills.
The duration is usually no more than 2-5 days, and the treatment consists in taking enterosorbents (enterosgel and others), antipyretics (if necessary) and restoring the water-electrolyte balance (drinking regimen, rehydron and similar drugs).
Like other viral infections, infection with norovirus is accompanied by the synthesis of specific antibodies. IgA in the intestine – block the entry of the virus into cells, and IgG in the blood maintains immunity for the next 9-15 months.
However, such immunity does not protect against other similar infections – rota-, astro-, adenovirus, the symptoms of which are most often indistinguishable from "norovirus".
How not to bring the virus to loved ones
In view of the possible long-term asymptomatic shedding of norovirus, upon returning from a sea voyage, we recommend that you undergo an examination for intestinal viruses.